I love sports. When I was a student, I tried golf, baseball, tennis and badminton. Baseball is the game of using a bat to hit a ball. Similar to Tennis and badminton, which are using racket to hit a ball. Not to mention golf, there're different 'clubs' that you can choose before you hit a ball. Based-on the experiences I found there's a big common to the kinds of sports.
That is the GRIP.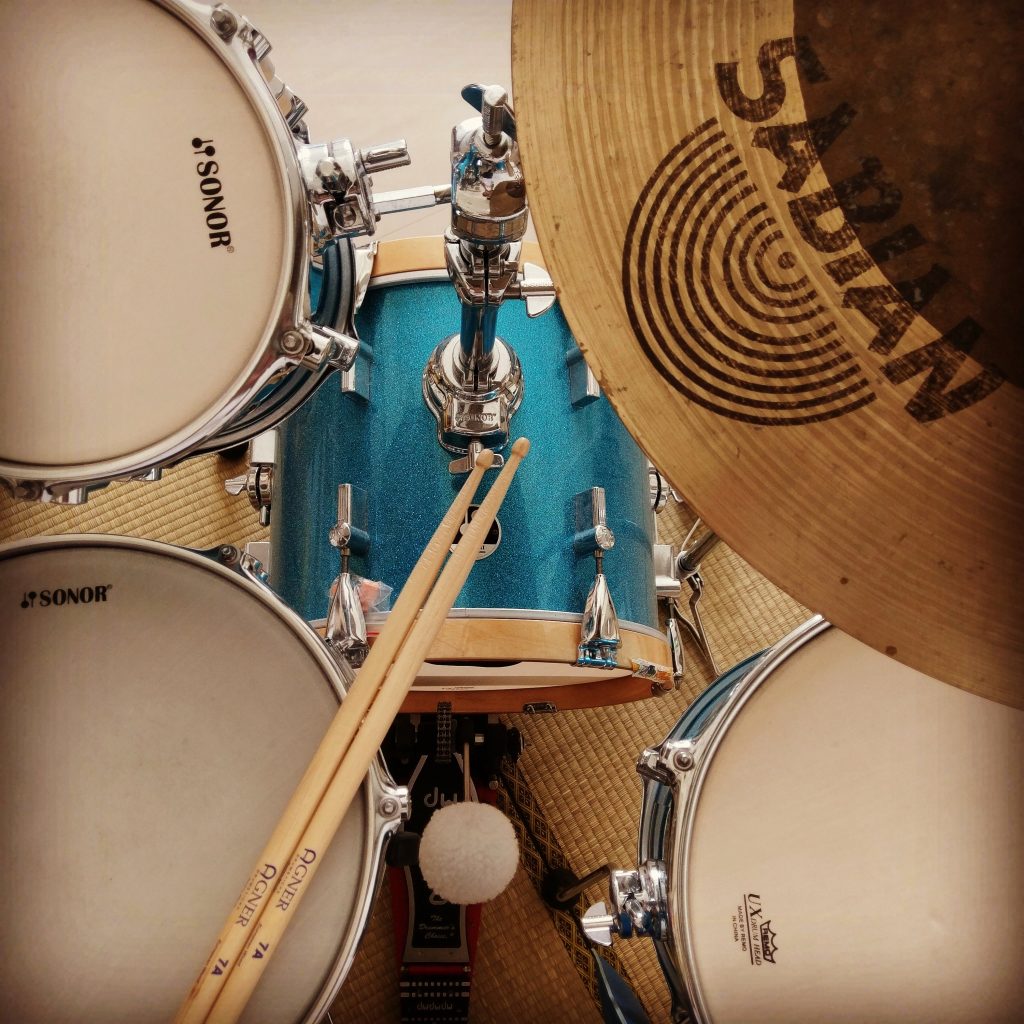 The sport players all need to hold something to play the game. So, the way of holding things (bat, racket ..etc.) are so important that are able to affect the performance of a player. That's why a coach or a teacher spends time teaching beginners how to make a correct grip, and even keeping adjusting the grip all the time.
Once I started playing drum, I found the way of holding drumstick is much similar to holding a racket and golf club. Furthermore I found the little finger plays a key role of the control and stability of the grips.
The Little Finger
When you make a stroke, the wrist is like a starter of the whole motion. The littler finger is a controller in charge of restraining the stroke. Here's a way I use to teach my student (for match grip) to feel the control of the little finger.
Holding you drumstick with 3 fingers ONLY
Relax your shoulders, arms and wrists first. then holding you drumstick ONLY with :
Little finger
Ring finger
Middle finger
At the time your hand just shows a '7' by the index finger and thumb.
Starting to play single stroke on you practice pad, and keeping adjust the strength the 3 fingers to just right NOT to dropping drumsticks.
Then closing your index finger and thumb SLOWLY.
Be aware of how tie your LITTLE finger holds the sticks.
Remember your index finger and thumb are simply in charge of keeping the sticks NOT 'free running', so NOT to convey too much strength on drumsticks to make you grip looks tie.
Repeat the process over and over again. You'll find the way you feel comfortable.