Is rudiment necessary !?
There're tones of videos, books talking about how to practice rudiments or how to speed up your rudiments, like paradiddle.
Do you ever think about why we have to practice rudiments?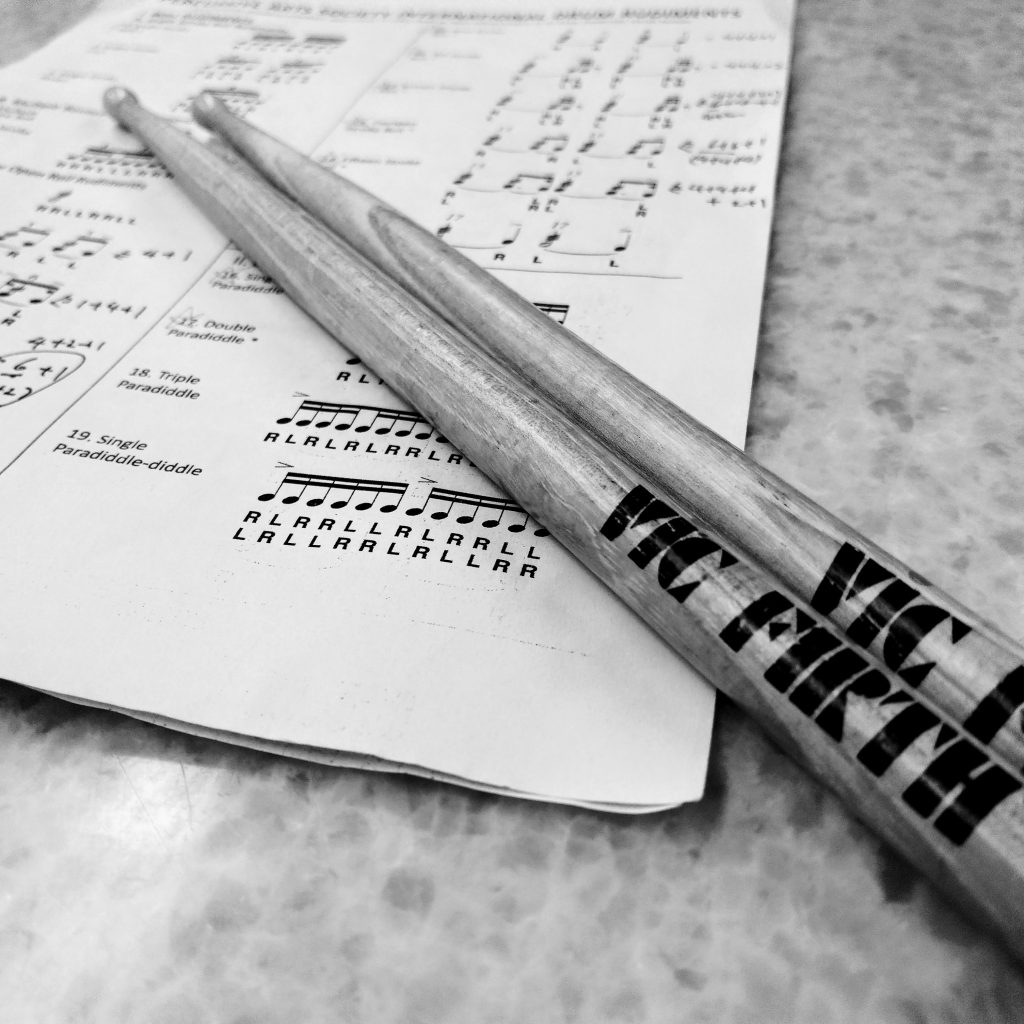 Especially, the rudiments we probably not use in our life or the speed we don't have to play in our music style.
Rudiments are sound Patterns!
In my point of view, rudiments are developed by collecting all rhythms, tempos and beats together, like a big data nowadays. Then analyzing the data to pick up the most popular parts which people must know and spend time, such flam, drag, paradiddle, five-stroke roll …etc.
Rudiments are the collection of minimum element of sounds. Even a one-bar fill, it could be composed of several elements (rudiments). If we want to make the fill feel good, we gotta make every little part perfect, probably a flam-tap, flamacue …etc.
So, if you find your play always doesn't feel the way as you expected, it's probably the time to take a break and go back to practice rudiments again. We can control the little things! Rudiment is the little thing of playing drum.
How about downloading the PDF first. That's the little thing you can do right now !😅😅https://www.pas.org/resources/rudiments